The DH Center at SDSU Library is thrilled to welcome two new SDSU student assistants to our staff for Spring 2021. Fabrizio and Hannah will be working to develop additional self-paced tool tutorials, adding to our growing collection of tutorials that cover podcasting, video creation, Voyant for text analysis, FontForge, Twine, and more.
Fabrizio Lacarra Ramirez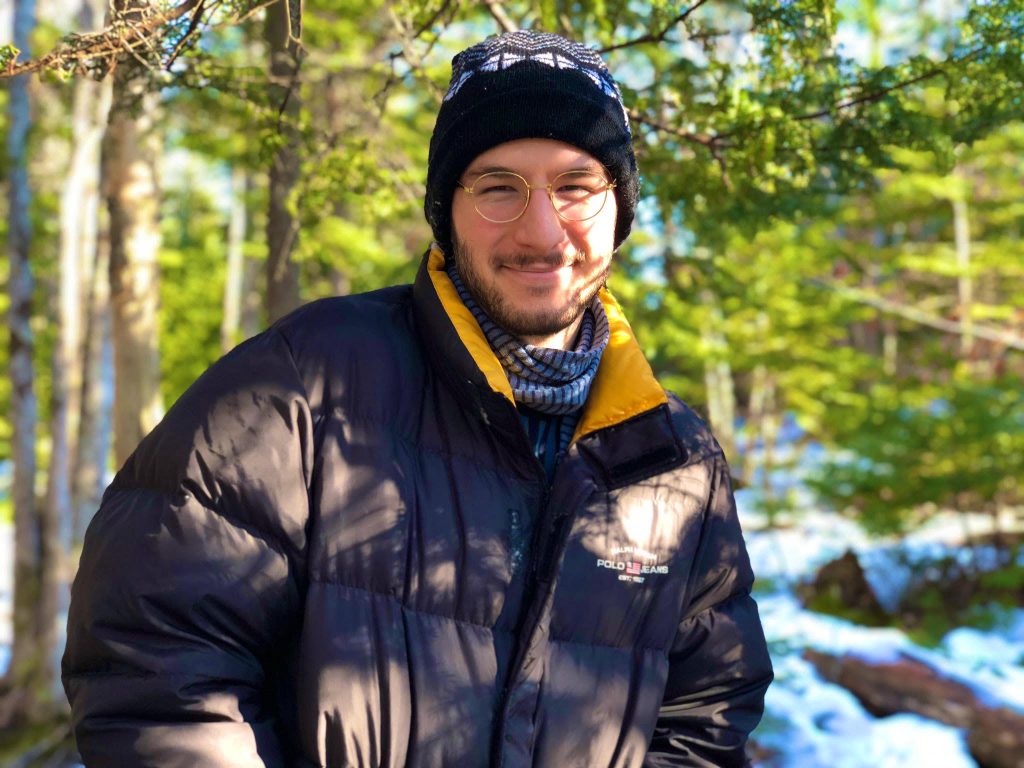 Hello everyone! My name is Fabrizio Lacarra Ramirez, I am a 4th-year student at SDSU and I'm majoring in English with a minor in Theatre, Film, and New media. As you can guess from what I'm studying, I'm into all things media: literature, film, photography, animation, you name it. I'm very excited to be a part of the DH Center because I have always loved the idea of teaching others, especially new students, which I'm able to do through the Center's tutorial building program. My first project will have me taking a deep dive into Onodo, a tool meant for network analysis, and how it can be applied to visualize relationships between people, characters, and events. I can't wait to meet you all, and hopefully collaborate on another project in the future! 
Hannah Greene
Hi, I'm Hannah! I'm a first-year speech-language pathology graduate student. As a Master's student, being well-organized is crucial for staying on top of my busy schedule. This semester, I'm working on exploring and comparing different project management tools that can be used to help keep track of assignments. My focus is on adapting these tools for individual use in an academic context. I'm excited to be a part of the DH team!