News and Highlights in a Digital Age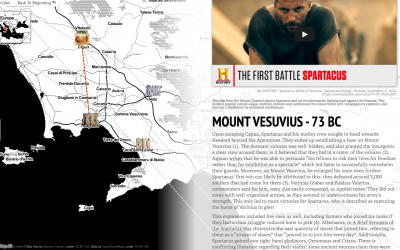 Reflections about the digital humanities from a recent SDSU graduate By Rose Rastbaf I had registered for Dr. Pollard's Spring 2019 Ancient Rome, HIST 503, expecting a curriculum akin to that of a conventional history syllabus: traditional reading assignments, essays,...
Submit a Blog Post
Have a blog post you'd like featured, such as one highlighting an upcoming event or faculty or student research? Submit it here.
About DH @ SDSU
The Digital Humanities Initiative at SDSU seeks to promote critical engagement by providing a hub for strategic innovation and collaboration across campus.
Subscribe to the Newsletter