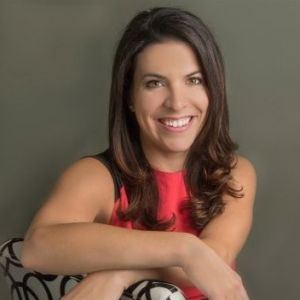 Tina Lumbis graduated with an MFA in Creative Writing from San Diego State University in 2019. She now works in Marketing. Tina was first introduced to Digital Humanities and digital literature through Dr. Jessica Pressman's coursework. Tina dove into DH and served as the first Instructional Support Assistant in the Digital Humanities Center (2019). She was instrumental to the early growth of the DH Center and DH@SDSU more generally. She helped launch the electronic literature studio, crafted digital storytelling trainings, developed co- and extra-curricular programming, and experimented with emerging technologies. Prior to joining the DH Center, she was the Graduate Programs Assistant for the DH Initiative (August 2017- December 2018). Most notably in that capacity, she developed the curriculum for a pilot program teaching electronic literature to San Diego high school students in arc after-school.
Tina exemplifies the success of DH@SDSU: how we support students in and beyond the classroom by offering workshops that teach skills, space for experimentation, and mentoring and networking opportunities for professional development. 
Read about how Tina recognizes the impact of DH@SDSU in a brief Q&A between Tina and DH@SDSU's current Program Assistant, Harmit Chima.
DH taught me to ask and articulate the "why". Why is this a digital project? Why does that matter? What broader implications does it have? How does it affect its own and other communities? … The Digital Humanities reminded me that first and foremost I am a human (who can use machines to advance my human-ness).
What are some takeaways you obtained from DH@SDSU? Skills? Lessons?
It's hard to separate what I learned by being involved with DH@SDSU from my overall MFA experience, because they were completely intertwined. So, thinking about what I learned while studying at State that was either a direct result or reinforced by DH….I'd say, as odd as this sounds, I became a much more organized thinker, which helps me identify the meaningful work I want to be a part of and how to conduct my work in an authentic and reflective way. I also learned to question the ideologies I operate on obliviously, and to try and weed out what doesn't match my values. Dr. Lach and Dr. Pressman were amazing models of that.
Perhaps one of the things I appreciate most is learning how to trust my ambitions and impulses and feel confident in combining different facets of myself. I've always loved digital "things". I was obsessed with playing on computers and remember the excitement of finally getting one as a kid in the 90s. I've also loved writing for most of my life, but I thought I would have to choose one or the other—digital "things" or art. DH showed me it's not an either or, and there's really no separating the two at this point in our culture. By embracing that, and thinking critically about the digital, the humanities, and the ways they intersect has taught me to mindfully take the experiences, tools, and skills that I value and use these as ingredients that can enhance one another in my learning and creating. 
It is to my understanding that you are working on a project with Brienne Hayes, could you talk a little bit about that? (i.e. motivation/inspiration? What are the expectations? How DH@SDSU brought the two of you together? Any skills obtained from DH@SDSU that you are utilizing in this project?)
Yes!! And I genuinely cannot put into words how excited and motivated I am to explore this project. I don't want to go into too much detail about what it "is", just to allow it the space to evolve as Brienne and I work together with DH@SDSU. My inspiration came during my first year of grad school, in reaction to the ways literary magazines and journals currently operate that do not seem to advance the best interest of the readers and writers. Not to say that the way they do things is "wrong", because it's obviously not and the work they do is incredibly important to readers and artists. But I feel like an important and attainable component is missing.
The idea requires technical skills that I do not even come close to having. Dr. Lach introduced me to Brienne believing that they would be a great match for this project, both personally and given their interests and skills. Brienne seemed excited about the project, and they seemed to "get" the potential value in the same ways that I perceive it, which feels fundamental to taking on a project together. I also just genuinely enjoyed talking with Brienne, so it felt like a good match.
How has DH@SDSU helped you obtain your position in marketing?
DH taught me to ask and articulate the "why". Why is this a digital project? Why does that matter? What broader implications does it have? How does it affect its own and other communities? And so on…As a marketer, it's advantageous to be asking those questions of your own work, your products, your competitors, and the overall industry landscape. I forgot (or perhaps never learned) how important those questions and reflections were because I had tried modeling myself after corporate efficiency (do it all, and do it faster than anyone else!). The Digital Humanities reminded me that first and foremost I am a human (who can use machines to advance my human-ness).
Any advice for DH@SDSU students preparing to go into the job market?
Think creatively about what your skills and experience with DH brings to a job, and how it compliments other experiences and education that you have. Use all of the relevant bits of yourself to tell one, larger cohesive story about who you are and what you bring to a job. 
For example, I worked in marketing prior to grad school. When I was looking to get back into marketing after graduating, I thought about the ways in which my education and my DH experience made me a different person from who I was three years prior. Storytelling is such a buzzword in marketing at the moment. And I had just earned a masters in creative writing. Not only that, I studied and created digital works (so much of marketing is digital). I used that experience to highlight my ability to craft a story and tell it across various media in ways that build upon the story without being redundant or ignoring the unique characteristics of the specific platform (e.g., content for a blog vs. content for a webinar vs. content for social media will tell components of the same larger story, but they'll do so in different ways unique to their platforms). Studying digital works, hearing from creators hosted by the DH Center, and collaborating on projects helped me not only advance my skills, but also speak to my skills and education in a way that would appeal to the individuals interviewing candidates.